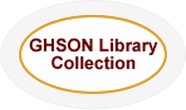 Find books, audio-visual materials and journals available in-house at the School of Nursing Library.
Resource Sharing Alliance — Books and Audio Visual Resources — Use RSA Shoutbomb to receive library notices by text
School of Nursing Library Print Journal List
Reproductive Health Assessment after Disaster (RHAD) Report
Protected Resources for Graham Hospital School of Nursing Faculty and Students Only. For username/password assistance, contact a library staff member.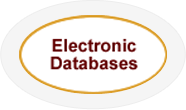 Find full text journal articles online, plus articles and books that can be interlibrary loaned worldwide.
CINAHL – Onsite Access (Internal)               CINAHL – Remote Access (External)
This EBSCO database (Cumulated Index of Nursing and Allied Health Literature) allows you to search for nursing journal articles by subject, keyword, author and title, indexing thousands of nursing and allied health journal titles.
ProQuest Nursing and Allied Health Collection – Onsite Access (Internal)
Proquest Nursing and Allied Health Collection – Remote Access (External)
This set of databases is provided by the Illinois State Library. WorldCat is a searchable collection of libraries worldwide. By searching for an item you can see if the GHSON Library owns it (in green type) or you can place an interlibrary loan request to borrow it from another library's collection.
AHRQ: Agency for Healthcare Research and Quality
17 million+ citations from MEDLINE and other life science journals
Provided by the Illinois State Library: ArticleFirst, Archive Grid, Catalog of Art Museum Images Online, ClasePeriodical, EBOOKS, ECO, ERIC, GPO, lllinois Group Catalog, Medline, OAlster, PapersFirst, Proceedings, WorldCat, WorldCat Dissertations & Theses. Items may be borrowed through interlibrary loan from any of these databases. Requests cannot be placed externally. All requests must be placed in-house from a School of Nursing computer.
PDR – Prescribers' Drug Reference
The Prescribers' Drug Reference replaces the print version of the Physicians' Desk Reference and includes an extensive, free database of available prescription drugs. A free app is also available for download.