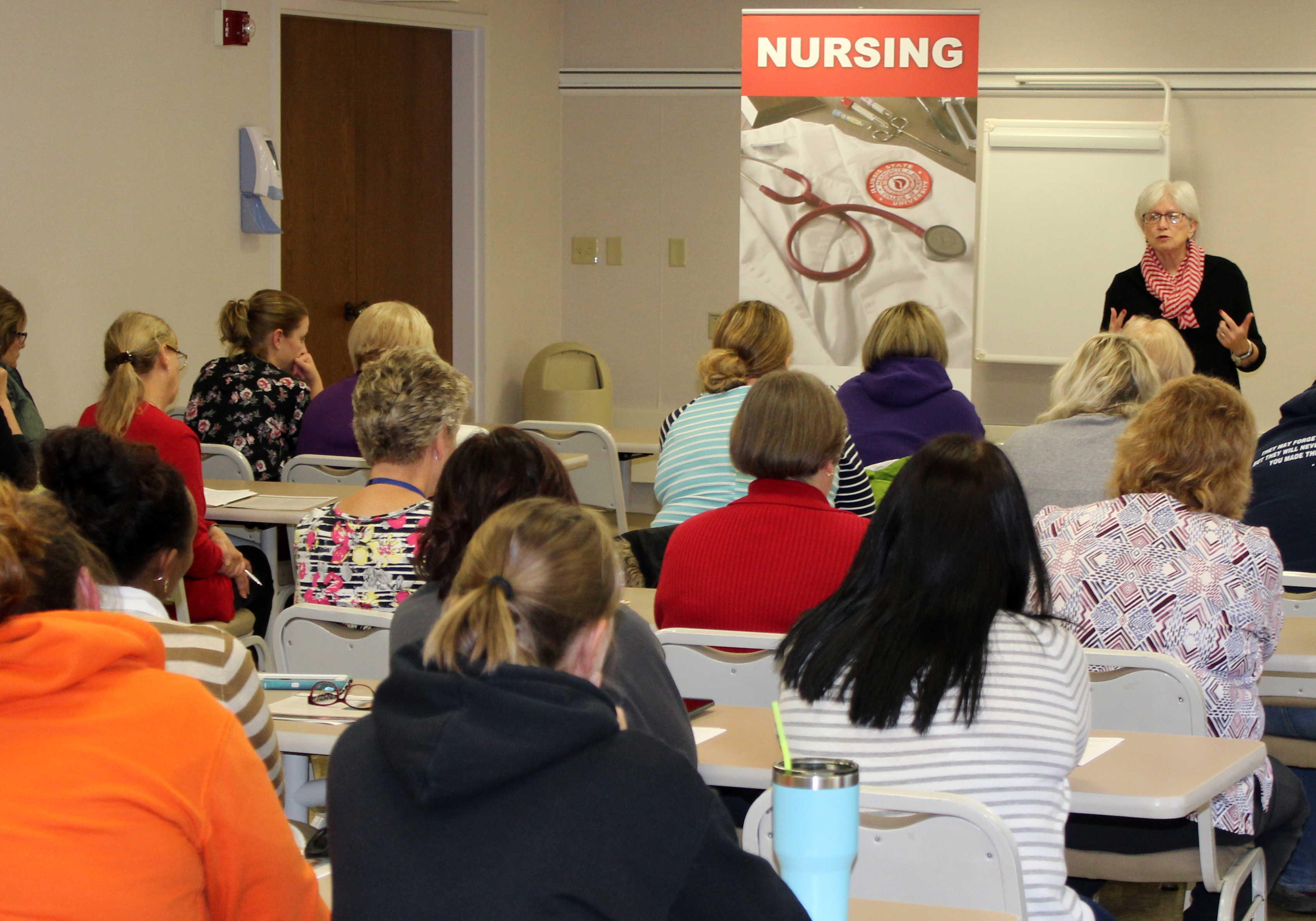 Illinois State University-Mennonite School of Nursing – Pathways Online RN to BSN Program
Representatives from Illinois State University Mennonite College of Nursing recently presented information to Graham Hospital School of Nursing students and faculty regarding their Pathways Online RN to BSN program. Pathways allows students who complete Graham's three year diploma program and fulfill their board requirements to receive their RN license, the ability to complete their Bachelor of Science of Nursing (BSN) through an accredited online program. Options include either a full time curriculum to complete their BSN requirements in one year, or a part time curriculum to complete their BSN in two years. The part time option allows participants to work as a licensed RN, while they complete their degree.
Interested students are welcome to apply to the Pathways program as soon as the beginning of their third year at Graham. For more information, contact Pam Ritter, Coordinator of Admissions, Recruitment and Financial Aid at pritter@grahamhospital.org or 309-647-5240 ext. 2347.